Personal Perspectives is an interview series, a platform on which we invite people to share their perspective on issues that affect us all.  UbuntuFM recently linked up with Abubakar Adam Ibrahim, writer, journalist and intellectual of note from Nigeria.
---
Abubakar is a Nigerian writer and journalist. He is the author of the novel Season of Crimson Blossoms and the short story collection, The Whispering Trees. A 2013 Gabriel Garcia Marquez Fellow and 2015 Civitella Ranieri Fellow, he was shortlisted for The Caine Prize for African Writing, 2013 and won the BBC African Performance Prize, The Amatu Braide Prize for Prose. He is also listed in the Hay Festival Africa 39 list of the most promising sub-Saharan African writers under 40. He writes for the Daily Trust newspaper in Abuja.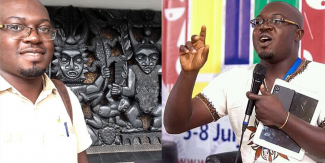 Mr. Ali informs us on book publishing in Africa and his experiences in Europe in that field. When we shift themes, Mr. Ali unfolds his perspective on other matters like the digital revolution, secessionism, xenophobia, modern history, the role of governments, politicians and intellectuals against an African-European backdrop.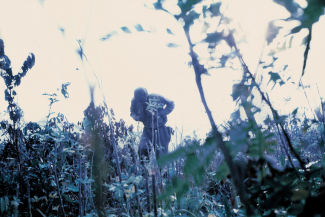 The story of the Biafra genocide is one of culturally incompatible and ideologically far-flung nations enclosed in a post-colonial contraption that started in late 60's and continues up to this day. Where is the Life we have lost in living?  Where is the Wisdom we have lost in knowledge?  Where is the Knowledge we have lost in information? (T.S Elliot, 'The Rock', 1934) Biafra: another template for the exploitation of the African soil and soul
The secessionist movement that emerged in Biafra in the years after Nigeria's independence from its colonial ruler Britain, degraded into an all-out war in which millions were killed. The history books tell us that the Biafra conflict lasted from 1966 until 1970 and that is eventually was resolved in the surrender by the Biafran forces to the young Nigerian state, which, oddly enough, had received massive aid from its former British ruler and the Soviet-Union in order to turn this conflict in their favour.