Personal Perspectives is an interview series, a platform on which we invite people to share their perspective on issues that affect us all.  UbuntuFM recently linked up with Abubakar Adam Ibrahim, writer, journalist and intellectual of note from Nigeria.
---
Abubakar is a Nigerian writer and journalist. He is the author of the novel Season of Crimson Blossoms and the short story collection, The Whispering Trees. A 2013 Gabriel Garcia Marquez Fellow and 2015 Civitella Ranieri Fellow, he was shortlisted for The Caine Prize for African Writing, 2013 and won the BBC African Performance Prize, The Amatu Braide Prize for Prose. He is also listed in the Hay Festival Africa 39 list of the most promising sub-Saharan African writers under 40. He writes for the Daily Trust newspaper in Abuja.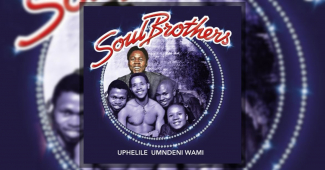 This is the befitting title of the book written by Sydney Fetsie Maluleke, a young man from Giyani in Limpopo Province of South Africa. He is currently based in Johannesburg where is working as an educator. Sydney grew up in a home of music. His father John Maluleke has been a great fan of Soul Brother for over 40 years. He has followed the group since its inception in 1976 up to this day.