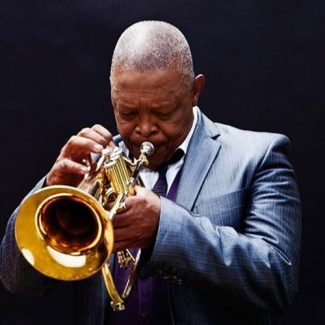 Hugh Masekela who passed on Jan 23, 2018 is an integral part of South African modern history, being part of the resistance against 'apartheid' oppression, the social issues he addressed in his music, as well as being a larger-than-life figure. 'Stimela' is the track that Hugh Masekela will probably be best remembered for as it encompasses all of his work both lyrically and musically. Such is the significance of 'Stimela' as it addresses the theme of hope against a backdrop of social injustice, central to South African modern history, a history still marked by decades of 'apartheid'.
'Stimela' was first released in 1974 on the album "I am not afraid" while Bra Hugh was still in exile following the political unrest surrounding the 1960 Sharpeville Massacre. Masekela studied at London's Guildhall School, then later on at the Manhattan School of Music. In New York he befriended Harry Belafonte, who helped him to settle in the United States as a student.

"Naked" features 10 brand-new tracks recorded over a period of twelve years, 2 remixes and 3 interludes. The interludes introduce the listener to some traditional and tribal sounds of South Africa. Each with a specific purpose and theme.