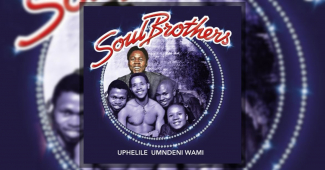 This is the befitting title of the book written by Sydney Fetsie Maluleke, a young man from Giyani in Limpopo Province of South Africa. He is currently based in Johannesburg where is working as an educator. Sydney grew up in a home of music. His father John Maluleke has been a great fan of Soul Brother for over 40 years. He has followed the group since its inception in 1976 up to this day.

"Naked" features 10 brand-new tracks recorded over a period of twelve years, 2 remixes and 3 interludes. The interludes introduce the listener to some traditional and tribal sounds of South Africa. Each with a specific purpose and theme.
UbuntuFM gets in touch with Ogoo following the release of her latest single, 'Onye Isi Oma (The Lucky One)' and 'You Are Mine'. In this exclusive interview with UbuntuFM's Ikenna Okeh, Ogoo talks about being a music artist in modern Nigeria, her career, #MeToo and the effect of digitization on the local music scene.
Ogochukwu Oye better know as "Ogoo" grew up in a close-knit Nigerian family that hails from Awka in Anambra State. Years after practising law as a certified Barrister, Ogoo decided to pursue her first love and passion "Music". Her passion for music has always been there since a baby. Her Mum told her that as a three-year-old, she would sing and dance with drummers whenever she hear drum beats. She grew musically by joining a choir at a tender age and even though she was studying, she ensured her music grew as she grew individually. So let's hear from Ogoo!