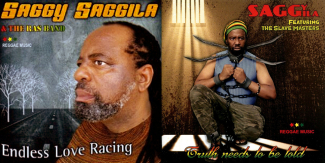 UbuntuFM's King Vusi Mavuthela talked to Saggy Saggila, the stage name of the legendary musician, songwriter and producer of note, Richard Siluma, cousin to legend Lucky Dube.
Richard was born in KwaZulu-Natal, South Africa. When growing up, he was influenced by his father Aphius Siluma who was singing Imbube music.
He left home 1976 for Johannesburg to pursue his musical ambitions. It was not going to be easy but luckily he landed a job at Gallo Records. His first job was at the warehouse where he was packaging music. That went on until he was given a chance to produce for artists.