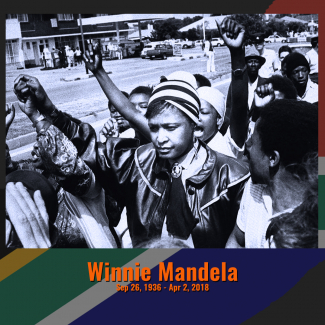 Thoughts on Winnie Mandela by Suthukazi Arosi Through the window we all looked and have decided without knowing the exact truth. 
Winnie Nomzamo Zanyiwe Madikizela Mandela

Destiny finds me in my beloved, my soul mate, my husband the father of my children in flesh. Yes, we were separated but in spirit we are one and united at last, when all was decided by mankind to break our ties. 
Through the window they controlled my destiny. 
I never give up as I know my destiny. I strongly believed in my fearlessness and the power of my words.