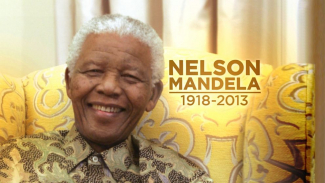 As with most larger-than-life figures Pres. Nelson Mandela was controversial. We know of his achievements and follies. But what is his legacy? What will he be best remembered for? Was he shrewd politician, a visionary or both?
Nelson Mandela had a brief membership in the South African Communist Party and a long-term alliance thereafter with the Communist Party. He was at varying times a black nationalist and a non-racialist, an opponent of armed struggle and an advocate of violence, a hothead and the calmest man in the room, a consumer of Marxist tracts and an admirer of Western democracy, a close partner of Communists and, in his presidency, a close partner of South Africa's powerful capitalists.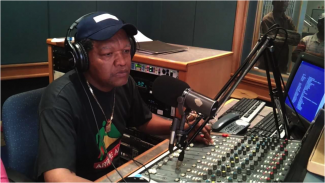 An interview with legendary Bra Max 'The Mixer Boy' Mojapelo, an award winning radio personality, an author, researcher and music compiler of note. He is currently a host of a lunch hour radio show called 'Disa fisha' from 12h00 to 14h00, Mondays to Fridays at ThobelaFM (SABC). Bra Max Mojapelo talking to King Mavuthela of Ubuntu FM Africa.
King Mavuthela: Welcome on Ubuntu FM Africa and thanks for your time Bra Max
Bra Max Mojapelo: Thanks for the opportunity my King. It is both honor and privilege to guest on this truly African station that promotes the essence of who we are as Africans – Ubuntu. I am because you are!